How Screen Printing Became Shit cool
Let's be honest talking about all these old historic dudes is not very cool. What's cool about a load of aul lads (actually they were probably young lads, they all just looked ancient back then) with long beards standing around poisoning themselves with toxic emulsion? Not much. We had to wait until the 60's until screen printing really came into it's own. And it had quite possibly the most flamboyant advocate ever. Andy Warhol and his creations are generally credited with popularising screen printing around the world, the most notable piece being the colourful depiction of Marilyn Monroe. If you haven't seen it you must be living on the moon. Here it is for you moondwellers.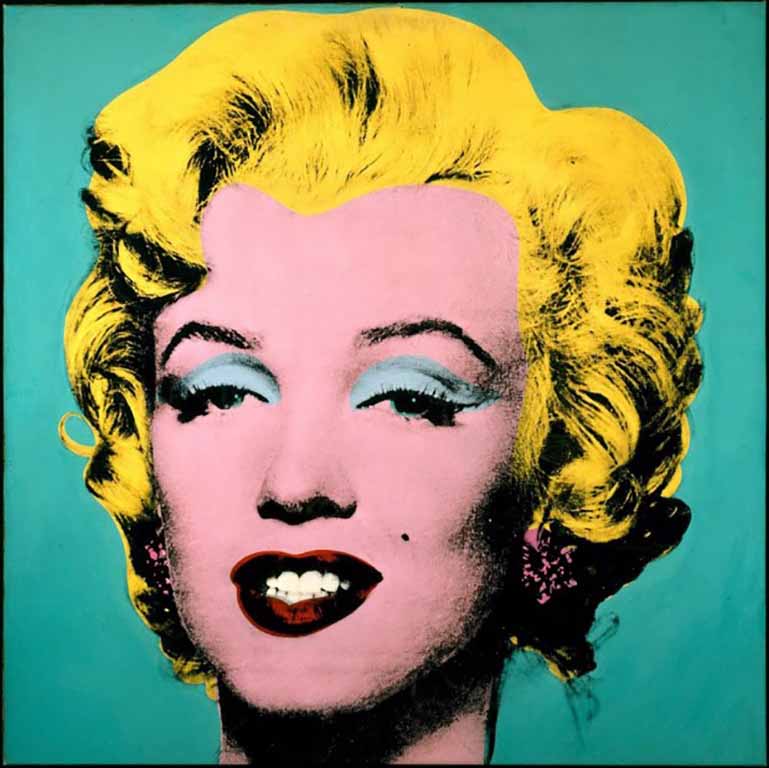 Warhol's Monroe screenprint
Warhol's crazy antics help spread the word of screenprinting throughout the globe and it continued to gather traction until a couple of guys came along and built the first version of an automated screen printing machine. Yep in 1989 the first patent for a screen printing machine was granted to Marc Tartaglia, Marc Tartaglia Jr. and Michael Tartaglia (no relation) - I jest, of course they were related. It was from this momentous milestone that Screen printing spread like wildfire for the mass production of graphics. Screen printing is nowadays predominantly used for graphics on paper and crucially for us, canvas and cotton, which is where it yields its best results if you ask me.
The T-shirt Company, Making history in Dublin
Warhol is gone, Guttenberg is brown bread and those bearded long haired screen printers covered in ink are long gone. Oh wait sorry, in a bizarre twist of fate those long haired bearded lads have only multiplied and are now your banker, barista and barrister. I almost want to go back to the times of the bubonic plague. Anyway, the T-shirt Co. are still representing, working from our centrepiece on the auld Ossory road we are pumping out Ireland's finest screen prints day in day out and I don't want to toot our own horn but we are far cooler than Warhol, and our prices a few sheckles cheaper than his gear too.
We have utilised the teachings of history as well as the most advanced technology to claim the right of Ireland's finest screenprinters. We love helping people bring their art to life (Particularly if it's actually decent). But you have to let your work do the talking and we are quite happy to show it off. Take a look at our site, or our instagram, or our facebook and see what you think. Have a look at our inside google tour or see what our customers say about us. Or even better come in and chat. If you liked this article share it, and if you didn't, leave a comment and tell us why it annoyed you. Let it all out.