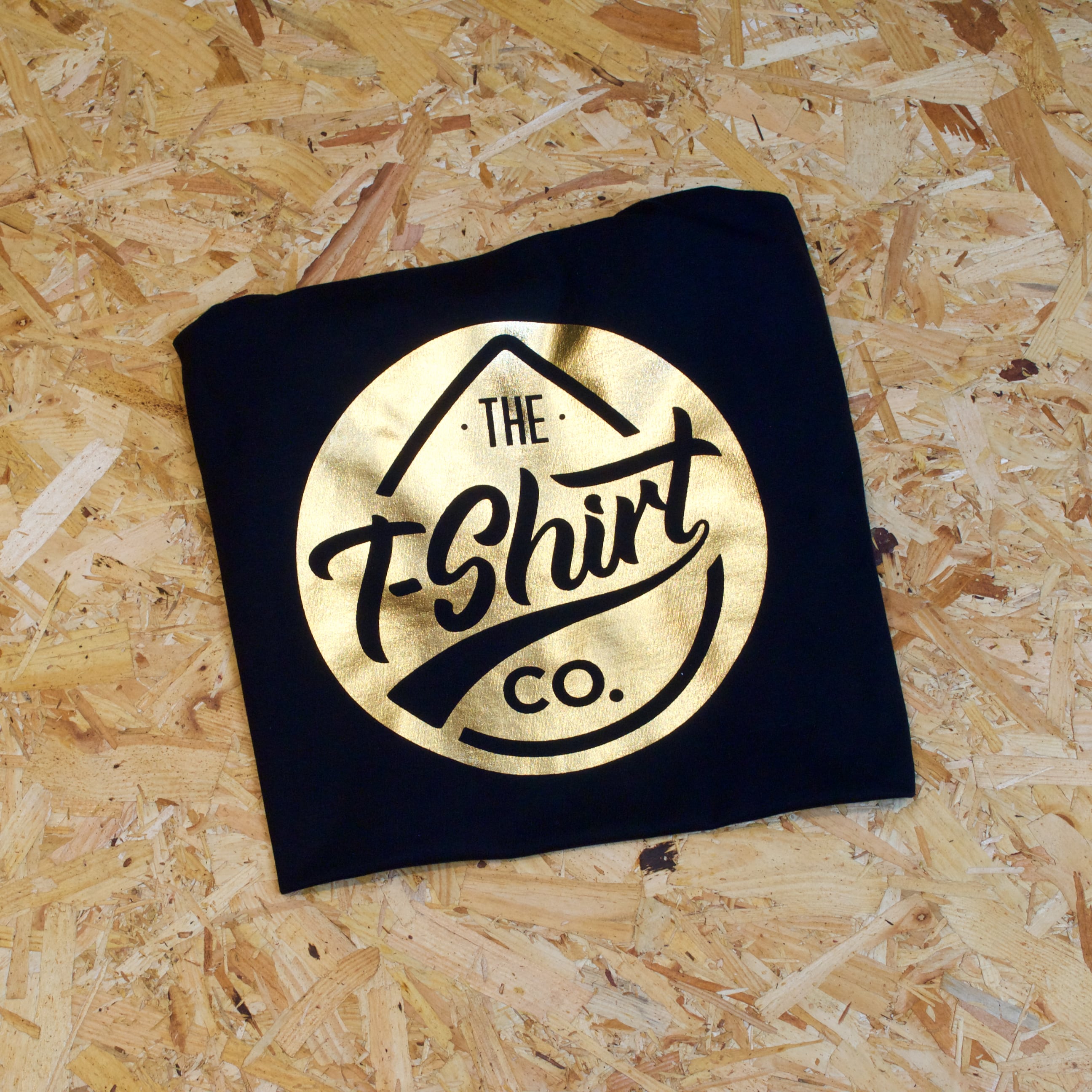 Foil Printing, Bling Bling
Floyd 'Money' Mayweather, Liberace, Beyoncé, what have they all got in common? That's right, they all love bling. And we're happy to announce that we now can print you the blingiest tshirt you've ever seen. If you're looking for something a little bit unusual, a little glitzy, a little glam, have a think about our foil screen printing process.
Foil printing was massive fifteen years ago [eh ... 25 years ago! - Ed], back in the days of George Michael and Flashdance. However, it fizzled out as full colour ink screen printing developed and improved. The last few years has seen metallics and thus foil printing become cool once again so we thought we'd share a little inside info on it.
Foil Printing; The Differences
Without a doubt, it's a little different from regular screen printing as we are essentially applying another layer on top of the conventional plastisol ink, which operates as an adhesive for the foil coating.
The method is similar. A screen is burned, fitted and the garment screen printed with a natural plastisol ink which operates as an adhesive. Once the shirt is dried as usual, the foil wrapping is then applied to the print area and heat pressed to seal it to the adhesive, much like one would with a transfer. The surrounding foil is removed leaving a sharp shiny foil print in its place.
Available in gold and silver, there are many different techniques that can be applied to the print to make it stand out further. Just ask us!
So, if it's your super sweet sixteenth or sixtieth and you want to look absolutely fabulous, on-trend, and unforgettable, much like Liberace, The T-Shirt Company can make your dreams come true. Get in touch to learn more ... Contact Us