The Tshirt Company Support Fairtrade
Here at The T-Shirt Company Dublin, we like nothing more than brands who encourage fairly traded organic products and so we're delighted to announce that we now stock Prairie Traders Fairtrade and Organic clothing. The 100% organic ringspun cotton t-shirts are perfect for t-shirt printing as they take the ink really well. Coupled with our waterbased eco-friendly inks, they make for a 100% eco-friendly Fairtrade customised product. This is a really nice soft tee, a fine cut and available in both unisex and women's fit. There's a strong range of colours too.
I am an organic and fairly traded tee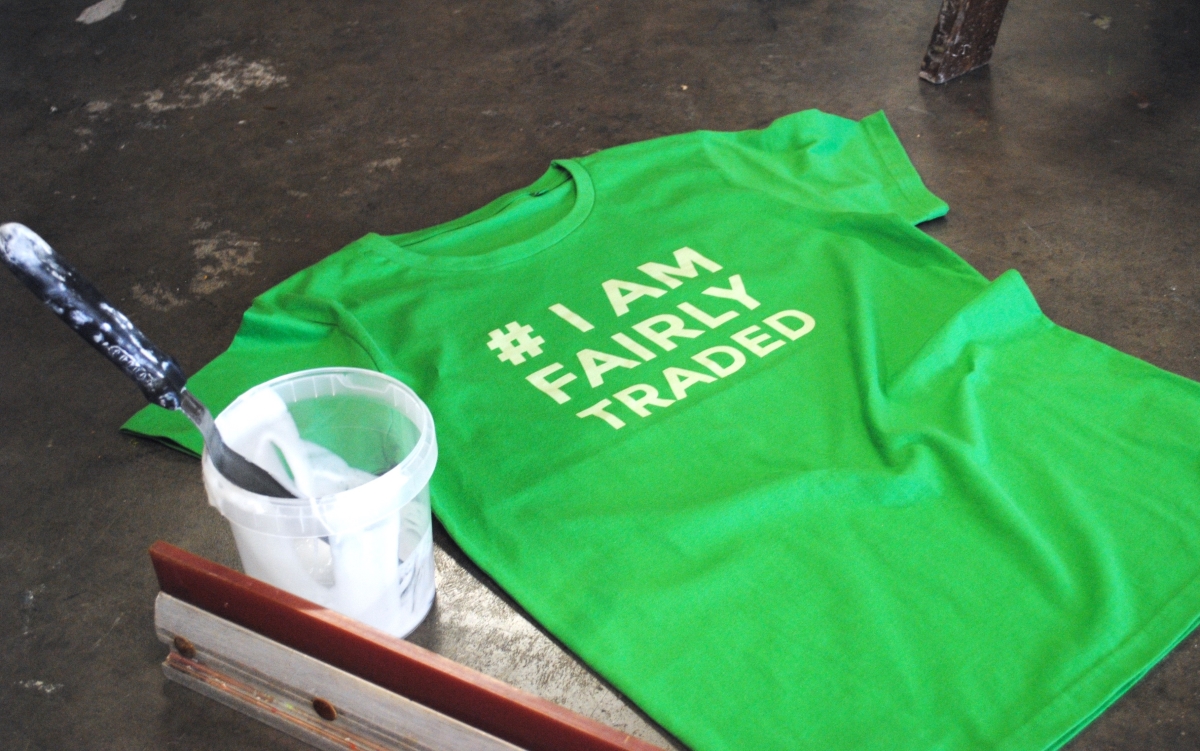 This growing company based in Galway promote ethically sourced 100% organic cotton and fair working conditions for all employees at every step of production, from farm to consumer. As their website points out, "It's about supporting the development of thriving farming and worker communities that have more control over their futures and protecting the environment in which they live and work. And it's your opportunity to connect with the people who grow the produce that we all depend on."
As we mentioned above, the cotton is 100% organic, from its GMO-free seed to harvesting. Meaning the workers' environment is free from toxic chemicals, has clean water supplies and a low carbon footprint. Such responsible manufacturing methods only encourage others to do likewise as eco-friendly Fairtrade clothing is becoming increasingly mainstream and more in demand. More and more people are beginning to understand that to have good quality, good karma products, they need to invest a little bit extra. Not only that, Prairie Traders are the only company in the world producing Fairtrade and organic tees and The T-Shirt Company are proud to be the only printing company stocking them in Ireland.
The Industry Pushes Towards Fairtrade Clothing
The efforts being made within the garment industry to improve working standards and ethics are welcome as there have been some seriously dubious practices over the years. Thankfully, the age of technology and social media has brought the industry under the spotlight and those, who previously were unaware of where their clothing was coming from, are now becoming informed. Moreover, those who didn't care can no longer put their head in the sand.
The human response to the horrors of what has been happening in parts of the developing world has been as you would expect. It is becoming clear that, particularly in developed countries, people are prepared to pay that little bit more, knowing that human rights are upheld during the manufacturing process, that workers are paid fairly for their labour and farmers for their cotton crops.
At The T-Shirt Company we strive to promote those who are trying to affect change. Where possible, we use only natural inks and eco-friendly printing materials as well as promoting ethically produced, sustainable garments. Fairtrade and organic clothing is the way forward. Comfortable and cool, you can be sure it wasn't sewn in a sweatshop of misery and our planet is no worse off for having helped produce it.
Come in to us and try one on, we guarantee you won't be disappointed.