It may not have been my first hat with an embroidered logo but it was certainly the first one I remember being in love with, and as Rod Stewart, later Cat Stevens, and even later after that Yusef Islam sang, the first cut is the deepest. I must have been seven years old and the memory of my Aston Villa Football club woolly hat stays with me until this day. It was a beautiful claret beanie with a strip of sky blue running around its rim. The front had the classy image of a lion, beautifully framed by a gold rim thread with the club motto underneath, 'Prepared'.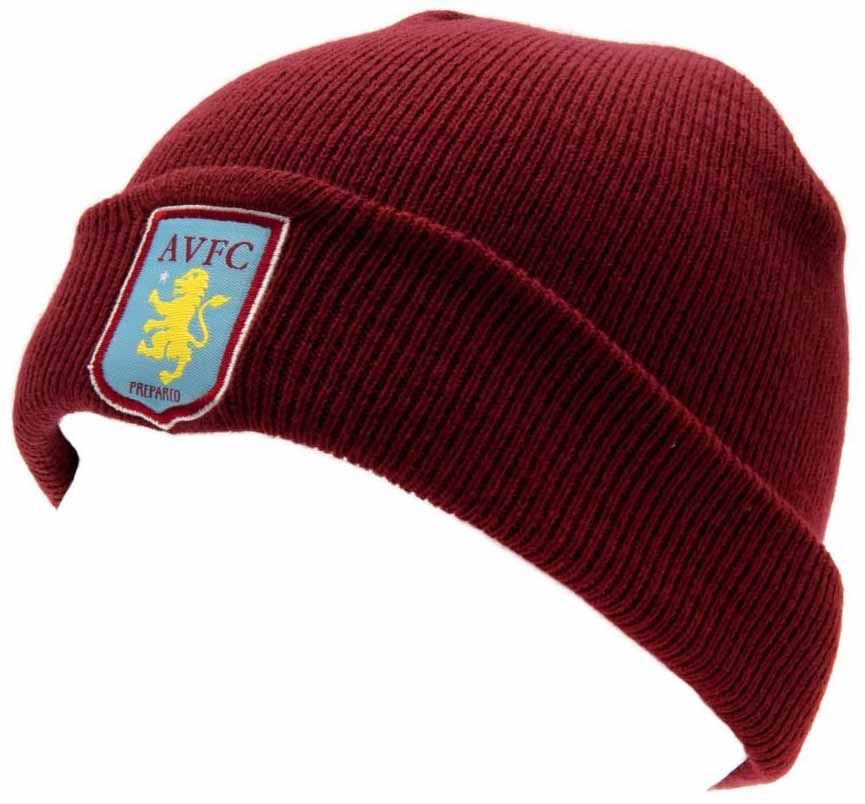 Embroidered Aston Villa Hat (The above is not the hat in question, we didn't have photographs back then)
Put on your embroidered hat, it's about to get miserable
'Prepared'... It turns out I was preparing for an adolescence following uninspiring football and ultimately relegation but on the plus side the embroidery design work was flawless. I remember marvelling at the level of detail in the stitch work. How? Where? Why? It struck me as excellent craftsmanship. I remember being confused by the maths of it all. It must have taken somebody ages to do this but yet the hat didn't seem like it cost my dad an arm and leg, sure he couldn't be blowing all his drink money on expensive football hats. When I asked him, he looked at me as if I had ten heads and said, "A machine does it, you moron", he was so wise like that, supportive too.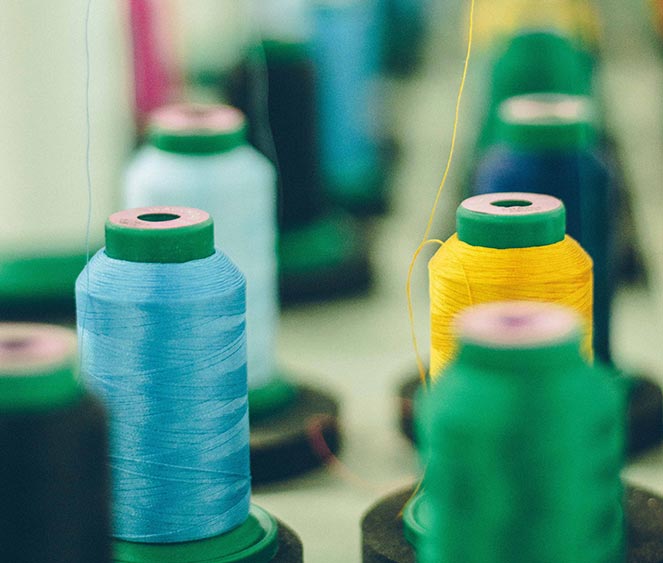 What embroidery thread looks like before it is sewn
My embroidery collection
My interest in embroidery did not stop there and I continued to hold dear any embroidered hats I came across and added embroidered polos or hoodies to my collection too. They seemed too valuable and evaded many the spring clear out, I even kept my Jujitsu embroidered polo even though I only ever went to two classes, far too dangerous for a little petal like me. Of course dad was disappointed and quick to let me know. His disappointment was not abated when he saw my ballet shoes under my trenchcoat.
Our embroidery machine in action
The Dublin embroidery king
And all these years later, here we are at The T-Shirt Company, Dublin's leading embroidery company. Surrounded day in day out by beautiful embroidered logos. You would think that after all these years my love for embroidery (and ballet) would have dissipated, and you would be right. I have long since replaced ballet with modern interpretive dance but my love for embroidery grows stronger each day. Let me bring your logo to life, let me kit out your team with some sexy embroidered hats to keep them warm and make them look cool. Click here for a quote and fire us on your logo so we can help you look like a classy beast.