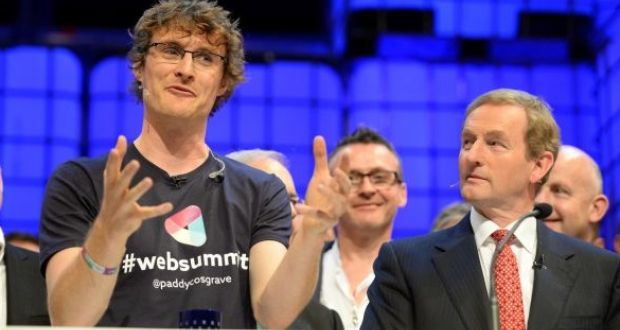 It is with a tear in our eye that we bid a sad farewell to the Web Summit.
The Irish government once again appear to have shot themselves (and us) in the foot by not recognising the true potential value of Paddy Cosgrave's creation. Perhaps a little bit of this huge loss to the economy can be attributed to our own greed, with pricing structures blowing up across the city to capitalise (or take advantage rather) of all of this international traffic flowing through Dublin. Hotel/holiday rental prices up 600%, lack of proper Garda traffic organisation around the RDS and threatened transport strikes just to add spice!
We at The T-Shirt Company can be proud that we remained true to all our Web Summit customers from all over the world, with really competitive international prices, impeccable printing and timely delivery. We helped startups of all nationalities promote their brand in a stylish manner and were proud to do so.
We made friendships, money and, more importantly, business connections with the outside world. These were the aims of Paddy Cosgrave and his team when the idea of the Web Summit was born, this, and to bring international tech minds together in our great city. He achieved his goal. Irish companies had an opportunity to shine while an international spotlight was upon us. The T-Shirt Company and many other Irish businesses rose to the occasion and can be proud, it is just a shame our government couldn't do likewise.
So to Paddy Cosgrave, his team, all businesses and everyone who participated at the Web Summit, The T-Shirt Company say well done, thank you and we look forward to hearing from you again.
It's over to you Lisbon.
Slán